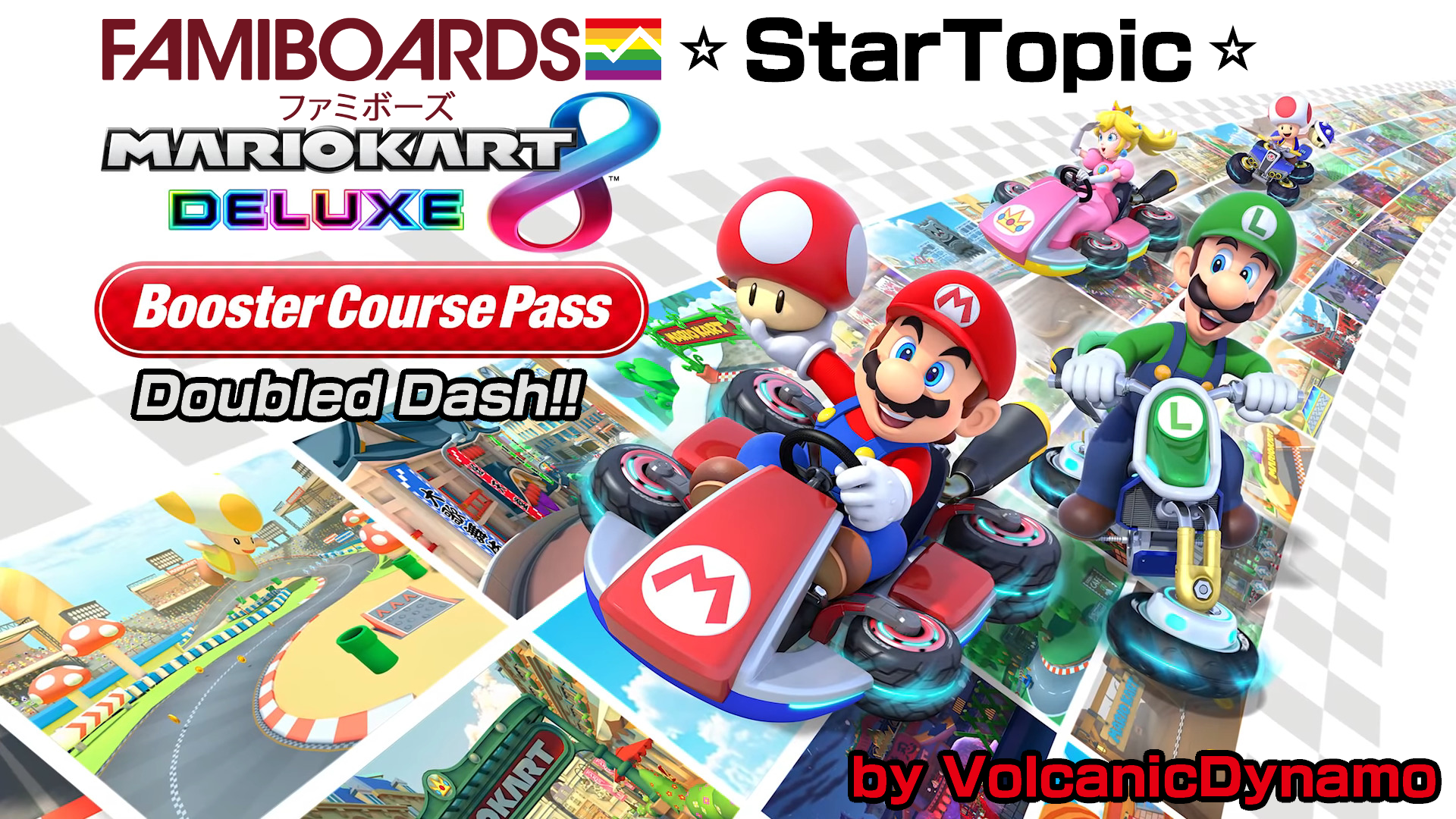 Release Date
: In Waves, See Below
Number of Players
: Single System (1-4) | Local wireless (2-8) | Online (2-12)
Publisher
: Nintendo
Developer
: Nintendo
Genre
: Racing, Multiplayer, Other
Supported Languages
: Japanese, British English, French, German, Italian, Spanish, Korean, Dutch, Portuguese, Russian, Simplified Chinese, Latin American Spanish, Canadian French, Traditional Chinese, American English

Eight years after the original release on Wii U, Mario Kart 8 Deluxe is getting bigger and better with the Booster Course Pass! This DLC adds 48 courses from throughout the Mario Kart series, doubling the number courses found in the base game to a whopping 96.
Courses will be released in six waves, each containing eight courses split across two cups. Wave 1 has been released on March 18, 2022, and Wave 2 will be released on August 4, 2022. Future waves will released throughout 2022 and 2023. This ST will be updated with release dates as they are made available.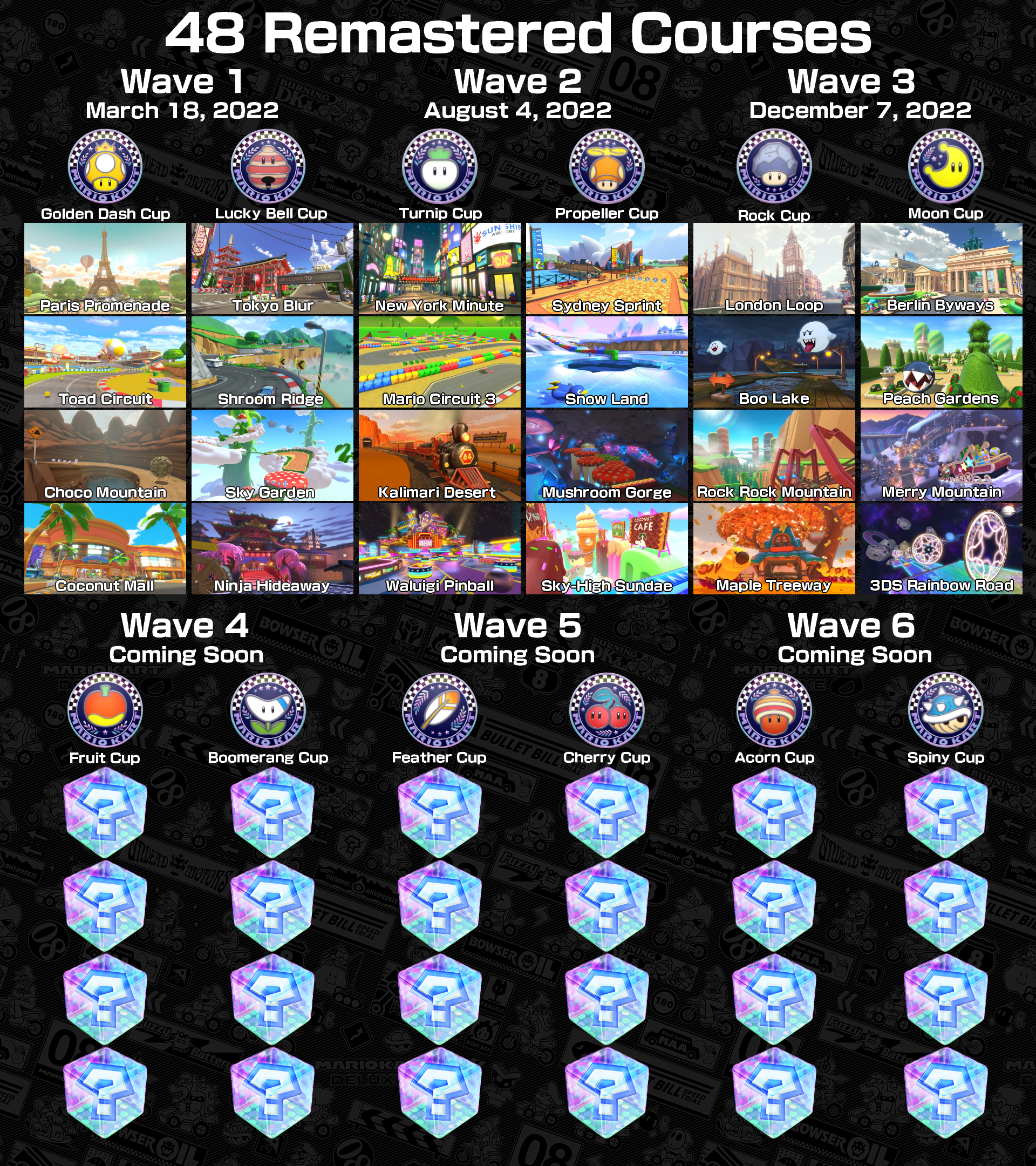 Those with a Nintendo Switch Online + Expansion Pack membership will gain access to the DLC at no additional cost. You can also purchase the DLC separately from the Nintendo eShop. This is one purchase for all of the packs - you cannot get any pack on its own. It is available for the following prices depending on your region - a set of these prices is included below (
Thanks to Super Mario Wiki for compiling this information
):
| Country | Price |
| --- | --- |
| Japan | ¥2,500 |
| United States | US$24.99 |
| Canada | CA$32.99 |
| Brazil | R$128.00 |
| Mexico | MX$593.00 |
| United Kingdom | £22.49 |
| Eurozone | €24.99 |
| Switzerland | CHF 35 |
| Australia | AU$37.50 |
| New Zealand | NZ$41.25 |
| South Africa | R450.00 |
| South Korea | ₩25,000 |
| Hong Kong | HK$169 |
If you are playing with friends who already own the DLC, either locally or online, you will still be able to play the new courses. Additionally, courses from each wave will be added to the Random selection in online play, giving you a chance to try out the new courses.


While this ST is set up primarily for the Booster Course Pass, this is a place to discuss all things Mario Kart 8 Deluxe on Famiboards! Organize races with other community members, share your time trials, discuss goings-on in the game and have fun!
Last edited: