Rawr
Moderator
Hello and Happy Thanksgiving to our Fami, whether you're in the US or not!
A lot of people have an extended weekend as a result of the holiday, so that means we get an extended Weekend thread this week! After all the dinners, the football, the dishes, the arguing with conservative uncles, after all of that, what games are you going to be spending the long weekend with? This is the thread to talk about what we're currently playing!
——————————————-
​
God of War Ragnarok
I'm still fully stuck-in with Ragnarok. 30 hours in now, and it feels like events are starting to rocket towards a conclusion. This game is absolutely amazing. GOTY for sure. Game of the Generation contender. Just incredible. I love it.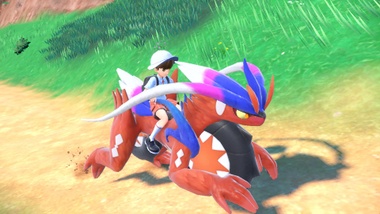 Pokemon Scarlet
Five hours in. I have one gym badge, ready to fight another, and also ready to take on the first Titan. I won't go into the performance issues here, we all know what's going on with ScarVio. All I'll say is that the game is indeed a total disaster that is nonetheless very fun to play.
—————————————————————————————-
Thanks for stopping by this thread each and every week! I truly enjoy making the thread every week and seeing what all of you are playing. Be sure to stop by @Aurc's
Metroid Community Event
!​