Chain Chomp
Moderator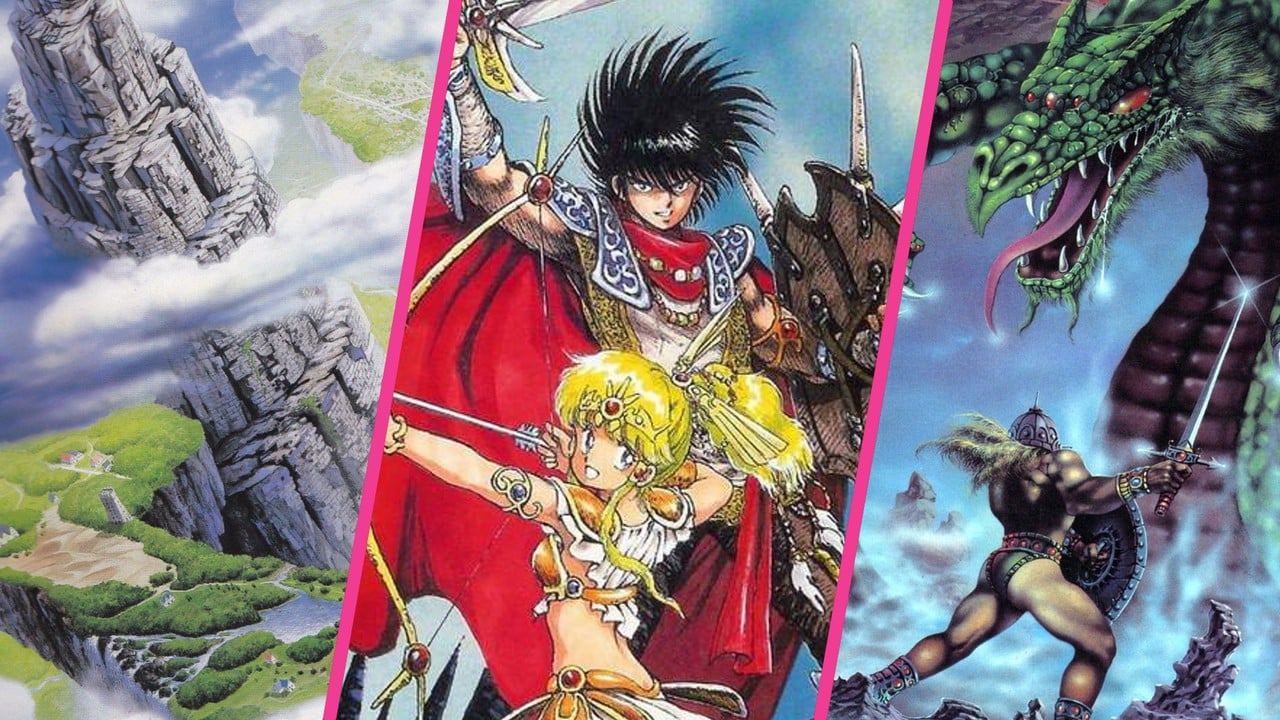 "Japanese people didn't have a well-defined sense of the RPG"

www.timeextension.com
Great piece by veteran retro game writer John Szczepaniak here.
If you trawl Japanese archives for pre-1986 games you can build a list which, to varying degrees, fit the templates of The Legend of Zelda and its sequel

The Adventure of Link

(January 1987). Some are obvious and achieved success, such as

Märchen Veil

, while others are so obscure even aficionados in Japan won't recognise them. However, amidst this 'Precambrian Explosion' of invention, there stand two titanic software houses, each with its own celebrity auteur. Nihon Falcom with Yoshio Kiya, and T&E Soft with Tokihiro Naito, less known outside Japan but with a significant legacy.

Kiya and Naito are two coding bards with a rivalry that lasts to this day. If you want to understand the context of early Japanese games without getting sidetracked

too

much, these two are a good starting point.

Tangential genre examples started forming in Japan circa 1982, and in 1983 Kiya's

Panorama-Toh

was released - a bizarre hybrid of first-person dungeons, ASCII shopkeepers, and real-time overworld combat against lions, tanks, and... Nessie? Coded mainly in BASIC with some Assembly, it was a rough gem, which some regard as a spiritual '

Dragon Slayer Zero

'. In actual fact, it started as a sequel to Falcom's first game,

Galactic Wars

. "Partway through making it I kind of changed my mind," says Kiya, "and it came out differently to what I intended. President Kato came up with the title; there's not much relation to Dragon Slayer. <laughs>"
From June 1984 everything exploded, starting with the arcade release of The Tower of Druaga, and Q4 seeing three prominent releases across multiple computer formats: Kiya's Dragon Slayer; Naito's

Hydlide

; and the obscure

Courageous Perseus

, by Cosmos Computer. What's interesting is the influence of Namco's Masanobu Endou during those nascent days, even if indirectly. As Kiya explains, "I saw Kazurou Morita's

Alphos

and realised you can actually make scrolling games on the PC-8801!" (Alphos was an officially licensed clone of Endou's

Xevious

, regarded as 'genius code' and doing things thought impossible on early computers.) "I decided if Morita can do it, then I should be able to. That's exactly how I came to make Dragon Slayer."

Endou also influenced Naito, who explains Hydlide's origins, "It just came to me.

<laughs>

At the time, I was in love with

The Black Onyx

and Namco's

The Tower of Druaga

. So Hydlide was roughly inspired by those. I liked action games, but I also liked role-playing games, so I tried to mix them together."
Unbeknownst to either developer, some of their influences eerily reflect one another. As Kiya revealed, "One thing that became a big influence was at the time I bought some Advanced Dungeons & Dragons books, read through them, and later started creating Xanadu with the ideas I got. Also at Falcom there was a book called

Dictionary of Imaginary Places

by Albert Manguel, and it was basically an encyclopaedia with medieval European stories.

We read all through that and got ideas.

When we developed a game, we decided the kind we wanted to make, the basic concept, and then we flipped through and arbitrarily decided: We'll use this story." Astonishingly, this single book influenced Falcom's creation of the

Ys

series!
Releases of Zelda-esque games continued, and January 1986 gave us Kazurou Morita's Riglas, featuring full-colour graphics and horizontal scrolling. A month later Shigeru Miyamoto's classic elf-boy adventure finally came out, thus ending our game of 'catch the precedent', while subsequent years saw an expanding roster of similar titles.
Loads more at the link, a really interesting read if you like tracing the history of the genre.
Last edited: