Introduction
Welcome to the fifth official Famiboards Nintendo Direct speculation thread! I'm grateful to once again act as steward to this hype vessel.
Of course, you may think that Nintendo Direct speculation is mistimed and that your hype is better directed towards the upcoming The Legend of Zelda: Tears of the Kingdom. While I can't deny that the game looks incredible, I feel that there has not been a more exciting time for Direct speculation since the site was established in September of 2021. As this thread's title, written by the endlessly creative
@Skittzo
, suggests, I believe that we are in broadly uncharted territory for Nintendo Switch. Let's examine a few key points:
1. There are no scheduled releases after Pikmin 4
This one is obvious. Nintendo hasn't announced any game release dates after Pikmin 4 on July 21. Furthermore, the only game we even technically know of past this point is Metroid Prime 4. There was a similar period in the summer of 2020, but then there were more games like Metroid Prime 4 that could in theory return at any time. Now we're running out of them.
2. Nintendo Switch is older than ever
This too is obvious: every day we're a little closer to Nintendo's next system, no matter when it comes. For this reason the first party software library has to change in the near future. Either we'll see the next 3D Mario and similarly massive projects alongside new hardware or a new strategy to continue the system. For example, EPD Tokyo is working on a 2D project, which could either be a fresh take on 2D Mario or maybe even Donkey Kong. Additionally, smaller series like Tomodachi and Rhythm Heaven could have ample room to breathe and grow on a mature, highly successful platform.
3. Nintendo has been aggressive this year
Metroid Prime Remastered was shadowdropped and the huge Xenoblade Chronicles 3 expansion came earlier than expected. There are many possible explanations for this trend of aggressive releases, including the end of some high-profile delays, but I feel comfortable in the assertion that, no matter what's happening, this fall and early 2024 will be anything but boring.
I hope that I've convinced you: the coming months will be very interesting! I look forward to hearing everyone's thoughts. That being said, I do recognize that the thread will not see too much traffic to start, and even less after the launch of Tears of the Kingdom. I have accepted this and think that I may enjoy a slower, quieter Direct thread.
---
Guidelines
Thank you for boarding this hype ship. To ensure the safety and satisfaction of all passengers, we have a few guidelines for your participation in addition to site rules. I'll be trying my best to adhere to these as well.
1. Don't ask "insiders" for information
Hey Nate, have you heard about MonkEPD? What's up Emily, how's your niece or nephew or whatever also Tomodachi when? Good morning Mr. Robertson, is 3D Mario in the Direct? This behavior is irritating to these members and, worse than that, it's cringe for everyone else. Please do not do this.
2. Don't get personal
This also applies especially to insiders. Don't make charged character assessments because of someone's Nintendo opinions, predictions, or, in the insiders' case, information. Not believing everything you read online is good, but I'd appreciate it if you were polite about it.
3. Be nice
To that end, don't be rude or dismissive of people's thoughts.
---
Updates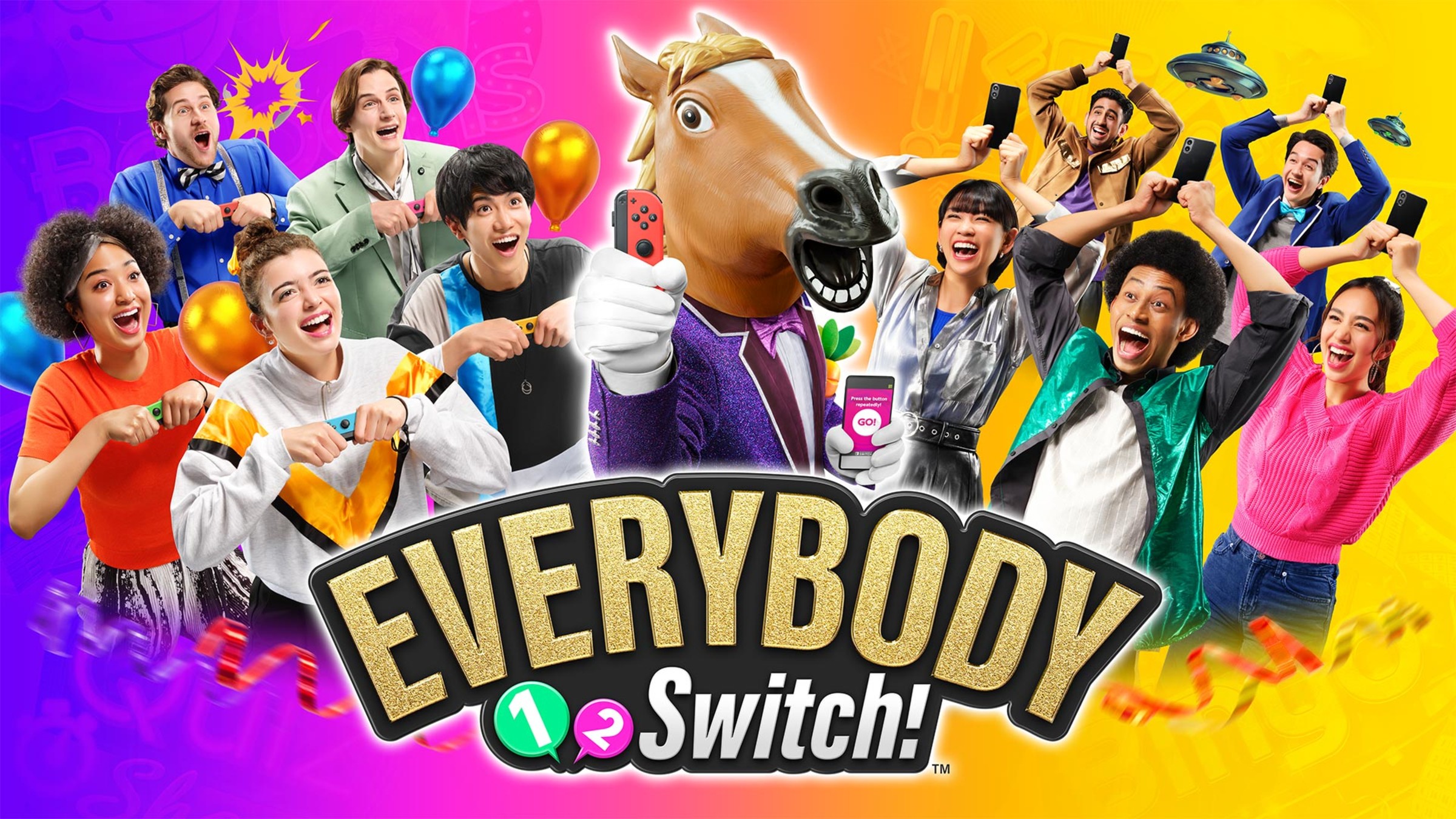 <p>Mix up your next get-together with the Everybody 1-2-Switch!™ game. Grab some Joy-Con™ controllers* or smart devices** for team-based games that are easy to set up and feature everything from balloons to aliens, and more! People at your next party can get moving and show off their teamwork in...

www.nintendo.com
---
Discussions
Prompt #1, 2023.06.03:
I've taken a pretty hands-off approach to this thread partially due to the stress of my new job but also in the interest of not asphyxiating natural discussions with my own attempts to drive the thread. However, I think that now is a good time to start our first discussion prompt, which I think aligns well with the current direction of the thread.

Prompt: Predict the Nintendo Switch lineup from now until December of 2024 in as much or as little detail as you'd like. The inclusion of expected reveal timing of games in the near future may be appropriate for discussion. Include as many first or third party games as you see fit. Don't worry about sharing all of your thoughts immediately or in a single post.

I'll provide my own response to this prompt soon, but I'd like to let the discussion start on its own and see some ideas flowing.
Once the conversation has come and gone I'll quote a few key posts from the discussion as well, or perhaps write a brief summary.
---
Edit History
2023.05.05 8:18 AM: Thread created
2023.06.03 7:53 PM: First guided discussion prompt added
Last edited: