Shriekbat
Introducing the latest sport taking over the Mushroom Kingdom by storm - Strike!​
For the first time in 15 years, the Mario Strikers series is getting a brand new entry on Nintendo Switch - Mario Strikers: Battle League! Get down and dirty with Mario and friends and take part in Strike, a 5-on-5 Soccer-like sport with no rules. Get gritty and try to score the most goals by tackling enemies, using items, and pulling off score-boosting Hyper Strikes.
Meet the stars of Strike​
Mario​

Always reliable, Mario is a great all-round player with impressive technique.​

Luigi​

A technical player with excellent passing, Luigi excels as a playmaker.​

Bowser​

A powerhouse on the pitch, Bowser's shooting ability is matched only by his brutal tackles.

Peach​




Her high speed and technique make Peach adept at avoiding defenders.​

Rosalina​




A technical wonder, Rosalina can bend a shot round even the most resolute defensive wall.​

Toad​




Toad's speed and passing ability mean he can turn defence into attack in the blink of an eye.​

Yoshi​




Yoshi possess superb ball control, with both passing and shooting ability that'll be indispensable to any team.​

Donkey Kong​




Donkey Kong's strength and passing ability make him great at winning the ball and finding a team-mate further up the pitch.​

Wario​




Wario's all about power, whether that's his shots, tackles, or his general scent.​

Waluigi​




A nimble defender, Waluigi uses his high speed and technique to chase down opponents and win the ball.​

Boom Boom​




The last line of defence for any team, Boom Boom studiously attempts to keep the ball the right side of the goal-line.​
Customize your kit​
Customize your characters with gear that can change their appearance…and their attributes! Choose carefully, though—a gear set can improve one stat but may also lower other abilities. Stadiums are also able to be customized with the ability to change goal posts, turf pattern, and more.
Pummel the pitch with up to 8 players​
Take the carnage online or pass the ball to players locally—just look out for the electric fence!
Quick Battle​
8 players can go for the goal with local wireless and online, bring along a secondary striker on the same system in online battles, too. Locally, 4 players on each team can go cleat-to-cleat in individual matches.
Cup Battles​
Join double elimination tournament with up to 4 players on the same system and earn in-game coins!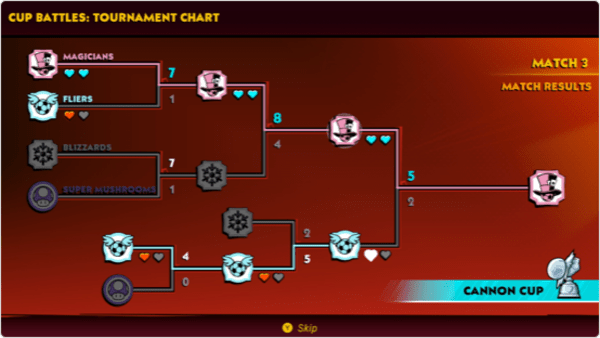 Take on the world in Strikers Club​
Join an online club and push and shove your way up the ranks in Strikers Club!
Band together with up to 20 strikers online and compete against other clubs for points. Find the right club for you, team up with friends, and bring your own striker style to the table. You can even customize your stadium. Strive to become the world's top club each season!
View hidden content is available for registered users!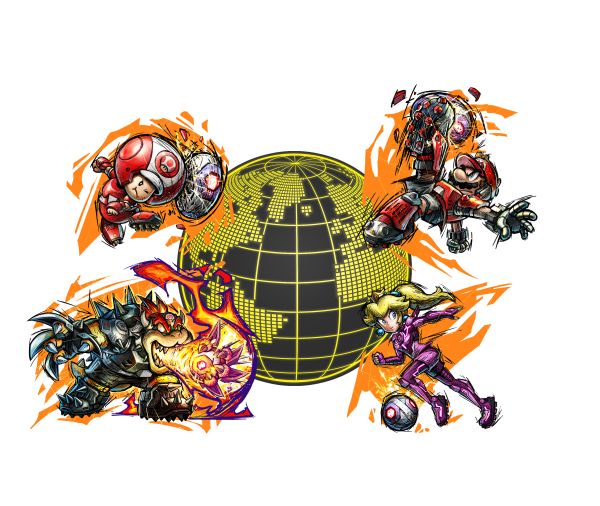 Accessibility​
The game features a visual assist mode to help with people that may need help with what is happening on screen in a hyper game of Strike. Check out the settings menu on the main menu to enable the feature.
Details​
Release Date
: June 10, 2022
Number of Players
: Single System (1-8) | Local wireless (2-8) | Online (1-8)
Publisher
: Nintendo
Developer
: Next Level Games
Genre
: Sports
Supported Languages
: Japanese, British English, French, German, Italian, Spanish, Korean, Dutch, Portuguese, Russian, Simplified Chinese, Latin American Spanish, Canadian French, Brazilian Portuguese, Traditional Chinese, American English
Post-launch content is also on the way!
Media​
This post will be updated when news and new content is released - let me know if I've missed anything important and I'll add it. Feedback is appreciated
.
See you on the pitch!​
Last edited: