Welcome, one and all, to the Mario Movie Madness Marathon! With the new Mario movie finally releasing in Japan, it's time to take a trip down Mario cinematic history. Together with the lovely as always
@Phosphorescent Skeleton
, we'll be watching all three Mario movies in a row, to see how they stack up next to each other.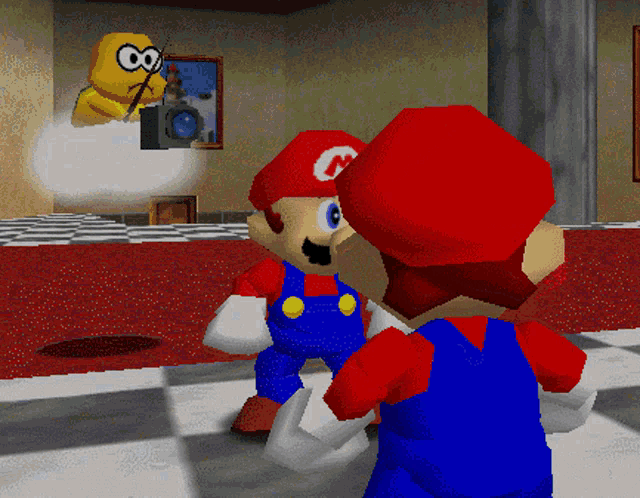 Why are you doing this?
You got a lot of nerve asking that question. But in any case... It's often been said that people who don't like the new Mario movie are the critics, living in their ivory towers, too sophisticated and high brow for all of the fun the Mushroom Kingdom can provide. That's where Phos and I come in; two common women, the raw public. We're among the biggest Mario fans around (having played every Mario game). It's time for us to make a definitive judgment on the Mario cinematic canon. Of course, we won't be rating these films the way those snobbish film critics do; as women of the people, the raw, unwashed public, we understand that in order to truly judge these Mario films, we need to do so in the most relevant categories for them. The categories which we will judge the merit of these films by (on a scale of 0-10) are as follows:
Luigi Rating (AKA The Brothers Factor)
: Fundamentally, the Mario series is about the bond between two brothers (Mario and Luigi). Ergo, a successful adaptation of the Mario games must prominently feature a brotherly bond between the two plumbers.
Princess Power
: Princess Peach is one of the foremost stars of the Mario saga, having starred in a game made by Japan's most prolific developer, Tose. Any good Mario adaptation needs to treat its princess with the proper respect and gravitas that she deserves!
Brand Loyalty
: Mario is a franchise owned by a massive corporation (Nintendo). Any successful Mario movie must show its deference to its corporate masters. Also, any deviation from the source material is a personal knife in the back of Mario's legions of loyal shroom-heads.
Is This a Game?
: The mediums of video games and movies are fundamentally different. Therefore a successful Mario movie cannot be a video game.
Too Many Levels?
: Mario, as a game series, always has the perfect amount of content. Not too much leaving you bored, not too little to leave you dissatisfied. A successful Mario movie needs to be the right length to match the perfect pacing of the games.
Did They Find Alpha Trion?
: Self-explanatory.
What are the three Mario movies you will be marathoning?
We will begin with the 1986 animated classic, Super Mario Bros: The Great Mission to Rescue Princess Peach. From there we will move to 1993's legendary live action feature, Super Mario Bros. We will conclude our adventure at the cinema with 2023's up and comer The Super Mario Bros The Movie.
How will you make it through such a harrowing ordeal?
Thankfully, Phos and I will have help on our journey.
We will continue to receive such aid at the cinema at great expense.
With that, we're off to start our Mario cinematic adventure! Please keep in mind that all opinions posted by Phos and I are completely objective, divorced from our own bias, and should be treated as such. We will broker no argument. Our words are merely carving the man from within the marble.
"Let's a go!" - Bob "The Boss" Hoskins