Would be great to have a place to discuss the latest and upcoming shows or older stuff we're catching up on.
Just wanted to see if anyone who migrated over was up to making something fancy. If not I guess I could ask the mods to make this it but I figured I'd check first.
Always fun to hang with other interested people
Edit: since this is now the thread, let's lay a few ground rules, I'll make the OP prettier later but for now
Keep it cordial, everyone has different tastes and both Anime and Toku have a wide spread of content, genres and topics. Don't go complaining about Dragon maids when you have 1000 foot tall

nude

super models with machine guns(Yes I've heard of Garo, still need to check it out though). This goes both ways of course. Not that you can't have civilized debate around drawbacks and downsides of shows, but if it's heated enough to derail the thread please take it elsewhere. Preferably a thread made for debating the issue.
Please put new release content in spoilers, needless to say obvious stuff or trailer stuff isn't a huge issue, but if it's a big twist or something, be courteous and tag it for about a week. If it's a really big show use discretion till the end of the season as well, not everyone can watch day one, or have life stuff going on or even just not realized it had started. Needless to say, not expecting huge amounts of restraint on older stuff, but keep in mind some people may have just gotten into anime or Toku recently
Bold the name of the show and the Season/episode number, then do a space underneath. Both makes searching and avoiding spoilers easy
And that's it off the top of my head. If anything major pops up that needs to be clarified I'll add it to the list but usually common sense is all you need
Oh and for anyone who doesn't know(well you know some of it just not the name, considering how intertwined the two can be)
Toku is short for Tokusatu(Japanese for practical effects) is a genre that includes Ultraman, Super Sentai, Kamen Rider, Gridman(original), Power Rangers, Godzilla, Garo(original), and a bunch of other one offs. A lot of them have anime spin-offs(Netflix Ultraman, SSSS Gridman/Dynazenon) and inspired a number of anime(and vice versa) plus there's some talent overlap too(Anno's Shin Godzilla, Shin Kamen Rider and Shin Ultraman for example). Since the forum is new this ST has enough room for both till some momentum gets going.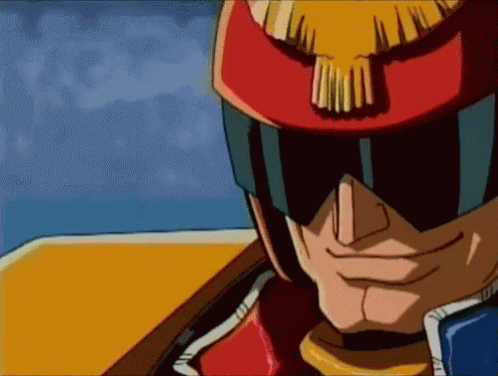 Last edited: